Welcome
UTTAR DAKSHIN
THE BEST FOOD FROM THE NORTH & SOUTH.
Explore
✻
Uttar Dakshin is a delightful confluence of North Indian and South Indian food delicacies, right in the heart of India – Nagpur! Come, take a trip to the corners of the country with us. Pocket friendly, delicious food awaits!
✻
From the classic Chola Bhatura to the almost-exotic Karam Podi Dosa, Uttar Dakshin has the best of both worlds. A mind-boggling variety of dosas and the perfect offset of North Indian dishes, our menu is a balance of both these exciting worlds.
Shriram Padhye
 The thing which has made this place so popular is of course the FOOD. They have combos for North Indian food but their south Indian menu is more vast with lots of options.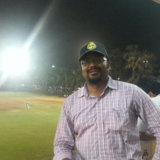 Rajdeep Basu
Fantastic service, amazing combinations of tastes and garnishing for regular items. Other than one all were uniquely good.. and fresh. Best likes – Open Dosa, Thatte Idlli, Mixed Uttapam… want to go again..
Pankaj Jain
Had dosa, idli and utapum. The taste was very good and prices are competitive. Service was also good. Best part they have bigger place and sitting available.
Riya Ruchandani
Nice place for breakfast and a South Indian lover
I had most of the dosa here they have a different variety and awesome taste.
Ajinkya Sahu
Its name itself defines the variety of food available here. Everything was good. Food, service, ambience was nice. I only tried Idli here. Staff was also good.
Sanket Janai
Uttar dakshin is currently my favourite place for south indian food. Its pure veg restaurant !! Ambience is superb, food is awesome, value for money. Its all over a package of good food and good mood.